Freedom in sin? Sin consciousness must return to the church…
It's becoming rare to find prophetic voices who are calling the church into holiness.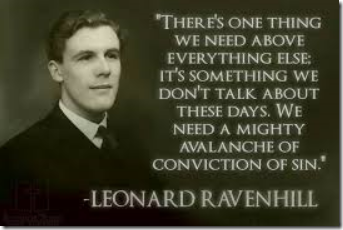 … Sometimes I have to slap myself to make sure I'm not dreaming about the current state of American Christianity. It's actually a very real nightmare. Are Christians really campaigning against holiness preaching and a radical devotion to righteous living? Yes, they really are. Calls to obedience are a threat to their faux freedom and their independent spirits.
Religious Legalism
The buzz words for those who stand opposed to a focus on holiness seem to be religious and legalism.
"When there's something in the Bible that churches don't like, they call it 'legalism.'" – Leonard Ravenhill
Any call to renounce immorality is firmly rejected as legalism or evidence of having a religious spirit.
Entire Article