"First Love – A Historic Gathering of Jesus Music Pioneers"
I found this wonderful gem in which some of my favorite Christian musicians from my early walk with the Lord in the '70s and '80s gathered in this cabin in 1997.
[Those who influenced me in bold text]:
• Randy Matthews
• Barry McGuire
• Annie Herring
• Chuck Girard
• Matthew Ward
• John Fischer
• Andrae Crouch
• Jamie Owens Collins
• 2nd Chapter of Acts
• Terry Clark
• Keith Green tribute with Melody Green
• Randy Stonehill
• Love Song
• Paul Clark
• Darrell Mansfield
• Honeytree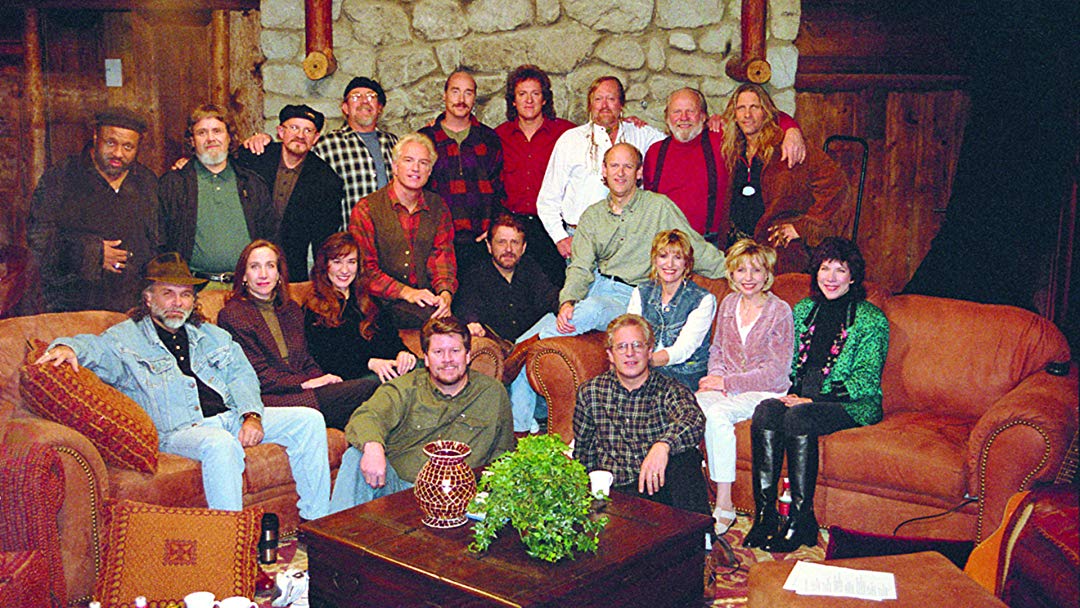 One of my favorite albums in those days was "To the Bride," a two record set of live concerts by Barry McGuire & The 2nd Chapter of Acts, released in 1975, my first year after finding Christ.
I purchased the DVD/CD boxed set used here, but the video portion (almost 4 hours) can be watched for free at Amazon for those who have a Prime account: Part One & Part Two.
At 17:45 Barry McGuire segment begins, transcriptions by me about FREEDOM!:
"When I left the Christies, I left in search of truth. … I realized there was no fulfillment in that. The more money I made, the more famous I became the less fulfilled I seemed to be."
Barry McGuire with the New Christy Minstrels in 1963:
"I wound up getting into the whole LSD, consciousness expansion thing. No answers, no answers. I went to New York and did "Hair" on Broadway for about a year, year and one half. I'd been a hippy so long….
"I finally came down to a decision that I had to make: what am I going to do with this piece of truth? Am I really a truth seeker or a self seeker? …
'You shall know the truth, and the truth shall set you free.' To me, freedom was what the whole hippy '60s was all about, freedom. So what is the ultimate freedom, to be totally free?
Certainly lies aren't going to set us free. Half truths aren't going to set us free. So the closer we get to the fullness of truth the freer I'm going to be. And I found in Christ the fulfillment, the totality, the singularity of truth."