We must actually abide in Christ to be "in Christ," not walking according to the flesh, but according to the Spirit (Rom. 8:1-17):
Who-Goes-To-Heaven Scriptures — Narrow is the Way | Who are the Children of God? — "There is therefore now *no condemnation* to those who are IN CHRIST Jesus, who don't WALK according to the flesh, but ACCORDING TO THE SPIRIT"
– –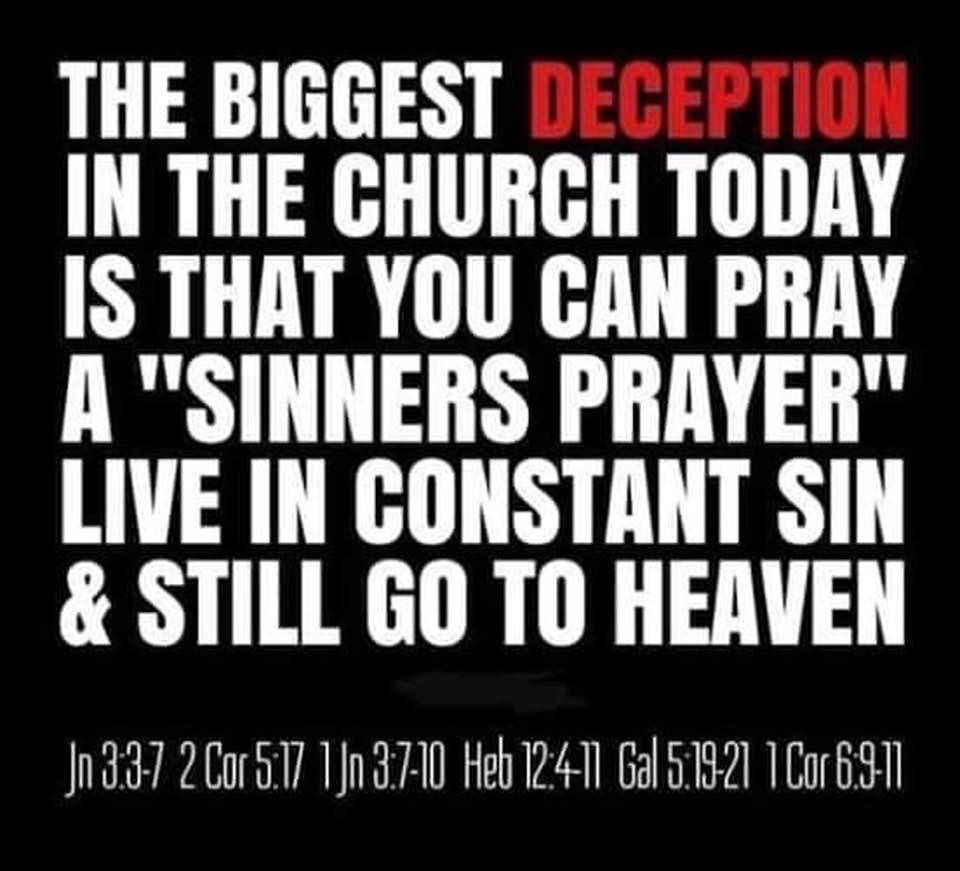 THE BIGGEST DECEPTION in the church today is that you can pray a "sinner's prayer," living in constant sin & still go to heaven.